A big shout out and thanks goes to L. M.  for nominating me for the Liebster Award.  She blogs at Mother Chuckler and you can check out her blog here.
I was curious about the meaning of the word, "Liebster."  Apparently, it's a German word that translates as "sweetheart, beloved person, darling."  I can live with that.
Here are the rules:
1.    Answer the 11 questions from the one that nominated you.
2.    Choose 5-10 bloggers to nominate that have less than 300 followers. And show em some luv by stating why!
3.    Give them 11 questions to answer.
4.    Go to their site to let them know you nominated them.
5.    Can't nominate back

6.    Don't forget to c&p the award pic a
L. M. gave me some great questions to answer.  Here goes:
1. Toilet paper is it under or over?  Definitely over.
2. The chore you loathe the most.  Paperwork, hands down.
3. The last thing that made you cry or tear up.  "Empty Nest Syndrome!"  I've got it bad!
4. What fictional character would you like to meet.  Miss Marple.  If she were my neighbor, I could pop over and have her solve all my problems over a cup of tea!
5. Dust bunnies under your couch?  Of course!  Where else would they live?
6. TV series you were sad/mad to see end.  Monk!  Loved the series!  And even though I was sad to see it end…it ended in the most perfect way that it could.  Then I was mad when Pushing Up Daisies ended right in the middle of a story line.
7. Cheapo spa day-one activity is all you get; what do you pick?  A massage.
8. Judge Milian, Judge Judy Judge Toler (People's Court, Judge Judy, Divorce
Court).  I don't watch any of these.
9. Song that was recently stuck in your head-could even be a jingle from an
ad.  I walk around the house singing nonsense things like, "I'm taking out the trash now."  Some of the tunes end up getting stuck in my head.  Granted, I only do this when I'm home alone.  Or my family might think I was weird.
10. Your fictional boyfriend/girlfriend is in a band-what does he/she do?  He's the lead singer and he's performing the song he wrote just for me!  (My daydream, right?)
11. The mark you hope to leave on this planet-your legacy?  That God isn't the cause of all the pain in the world.  Our first thought is to blame God when something bad happens, but Satan…evil…our fallen world caused the pain.  God can help us to move through the pain to a better place.  And no…I don't have all the answers.  Some things are hard for me to understand, too.
Now it's my turn to nominate my "darling, beloved sweethearts!"
1.  Ariane of Style Sud-Est because of her amazingly fun fashion sense that inspires creativity in how we dress!
2.  Jan Graham-McMillen of Fort Smith Stylista because of her style, her thoughtful fashion posts and her encouraging comments that foster  community.
3.  Tamera of the Menopausel Supermodel for her entertaining posts that spell fun!  And she has pink highlights, which I love.
4.  Alexa a.k.a. Ava G. at Retro Spendthrift for her retro style!
5.  Krista Gassib at Peetee's Palace for her whimsical artistic colorful blog!
Now here are your 11 questions:
1.  What would be your super power if you could pick one?
2.  Fill in the blank.  I am a closet ________ fan.
3.  If you knew the world was ending at the end of 2013, what would you do differently?
4.  Do you push the elevator button more than once?  Do you really believe it makes the elevator faster?
5.  What was your favorite toy as a kid?
6.  You're in a time travel capsule.  Where are you going?
7.  Why did you start a blog?
8.  Which Disney princess are you and why?
9.  Morning person or night person?
10.  Do you have a daily routine or do you take the day as it comes?
11.  How old would you be if you didn't know how old you were?
I hope I've reintroduced you to some old favorites and introduced you to some new ones!
Until next time,
Debbie
Other posts you might enjoy:
Pink Birds and Striped Anklets
The Best Cocoa Smoothie Recipe
Follow this blog with Bloglovin: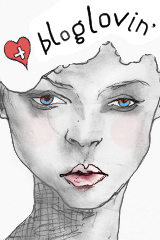 { 4 comments }